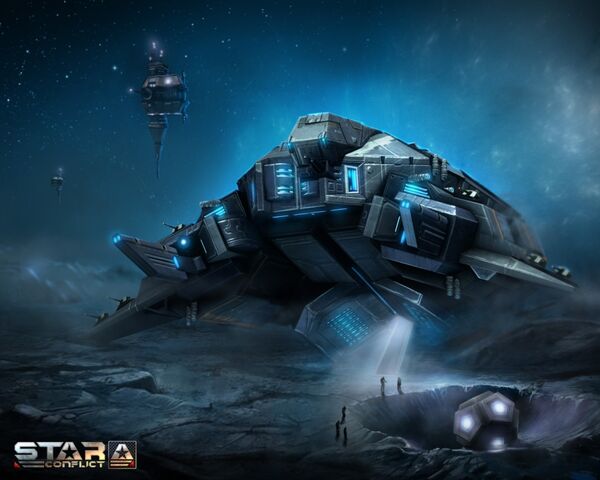 Article
[
]
<span">Welcome to all pilots of StarConflict, both veterans and beginners, coming from the vast expanse of Steam!
This time, we offer you an explosive update v 0.7.8, code-named «Big Bang»! It has a new PvP-mode — «Detonation,» where your team has to suppress the enemy navigation stations. They are much better protected from hacking than the traditional beacons, so there's only one way out — destroying their electronics with powerful EM discharges. EMP-bombs needed to complete a task can be found right on the battlefield!
In order to simplify the execution of combat missions, all fleet commanders decided to assist their loyal mercenaries. All combat slots are now universal, so you can take your favorite classes of ships into battle without any restrictions! The ships themselves now have increased maneuvering characteristics, so now you have a better chance to prove your worth in battle!
Meanwhile, our scouts have discovered a fascinating new burial of the Precursors codenamed «Lava Spines,» and it is waiting to be explored.
A full list of new features can be found in the game's forum.
A clean space to you, and see you on the battlefield!
Patch notes:
Steam-client
[
]
Optimized the Game (long queues could have lead to a timed-out connection.)
Mac-version
[
]
Fixed graphical errors, leading to a "black screen".
Fixed DoF-effect.
Bug fixes
[
]
Fixed a number of bugs causing the game to crash.
Ratings: Corporations
[
]
In order to increase competitiveness, PvP-ratings of corporations now gradually decrease over time.
Game modes: General
[
]
Added a new battle mode "Detonation":

The task is to destroy the enemy's navigation station.

To destroy them, you need to find an EMP-charge on the battlefield and deliver it to the enemy station.
Battlegrounds: General
[
]
Added a new battlefield "Lava Spines."
Game balance: General
[
]
Reduced cost of repairs for T2 and T3 ships.
Increased the size of the guaranteed income for participation in combat.
Ships: General
[
]
Improved ship dynamics:

 Increased agility.

 Increased dynamics of acceleration.

 Reduced rate of lateral movement.
Weapons and modules: Plasma
[
]
Heavy plasma: Decreased barrel turning speed during shooting.
Weapons and modules: Active Modules
[
]
Changed the model of combat drones.
Interface: General
[
]
Changed the way of choosing ships in combat slots. Now they are installed directly from the ship tree.
All combat slots are now universal and they can be fitted with ships of any class.
Additional 4 combat slots require rank 12 with any race, not loyalty to the faction.
Buttons "Repair", "Autoreplenish" and the ship info frame were moved to the Shipyard screen.
Fast repair button (displayed on top of the ship in a combat slot), now also replenishes ammunition.
Interface: Profile
[
]
Added a medal display window to the player profile.
Sound and Music: General
[
]
More precisely tuned sounds of explosions of heavy missiles, the sound of flight.
Tuned sounds of heavy missiles and plasma weapons.
Improved balance and sound effects for plasma and laser guns.
Sounds of collisions and hits on the ice.
Fixed bugs in the voice system.
Bug fixes
[
]
Fixed crash when entering the game from Steam, if you have more than 100 friends.